Five Naams in Ghat Ramayan - Tulsi Das Ji Hath Ras

Five Naams (Paanch naam) in Radha Soami are up to Kaal according to Tulsi Das ji of Hath Ras
In Ghat Ramayan available from Radha Soami publications, Tulsi Das ji of Hath Ras have very clearly mentioned about the five naams (Paanch Naams) given in Radha Soami panth. Tulsi Das ji has described these five naams (Paanch naams) as those of bhakti of Kaal. Radha Soami disciples cannot achieve salvation by the recitation of these naams and by performing the Surat Shabad Yoga.
Tulsi Das ji further mentions in Ghat Ramayan about "Satnaam" by which one can overpower Kaal but Radha Soami Gurus are not aware of this Satnaam (True Naam)
The video below shows Ghat Ramayan by Tulsi Das ji and the mention of panch naams.
---
Ghat Ramayan - Tulsi Das Ji of Hath Ras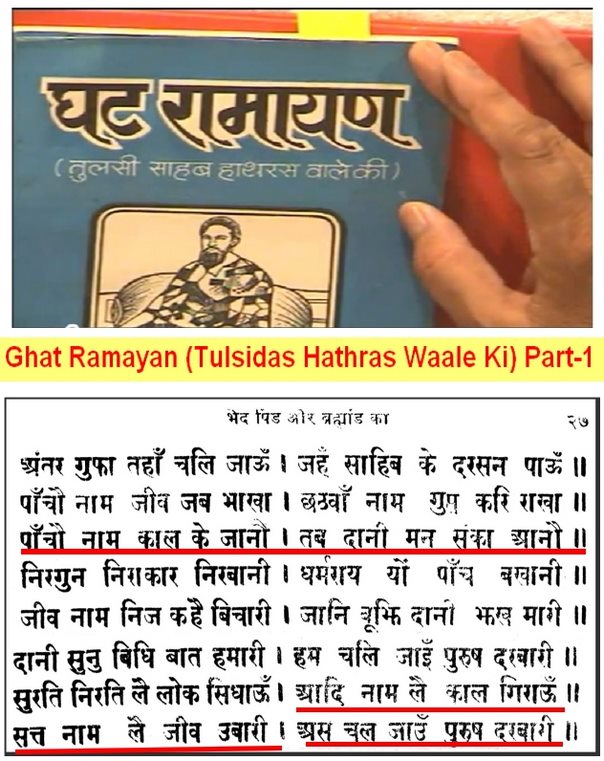 ---